Volvo Construction Equipment Reveals Electric Charging Protocol to Accelerate Transformation

28/06/23-FR-English-NL-footer
Volvo Construction Equipment dévoile un protocole de recharge électrique pour accélérer la transformation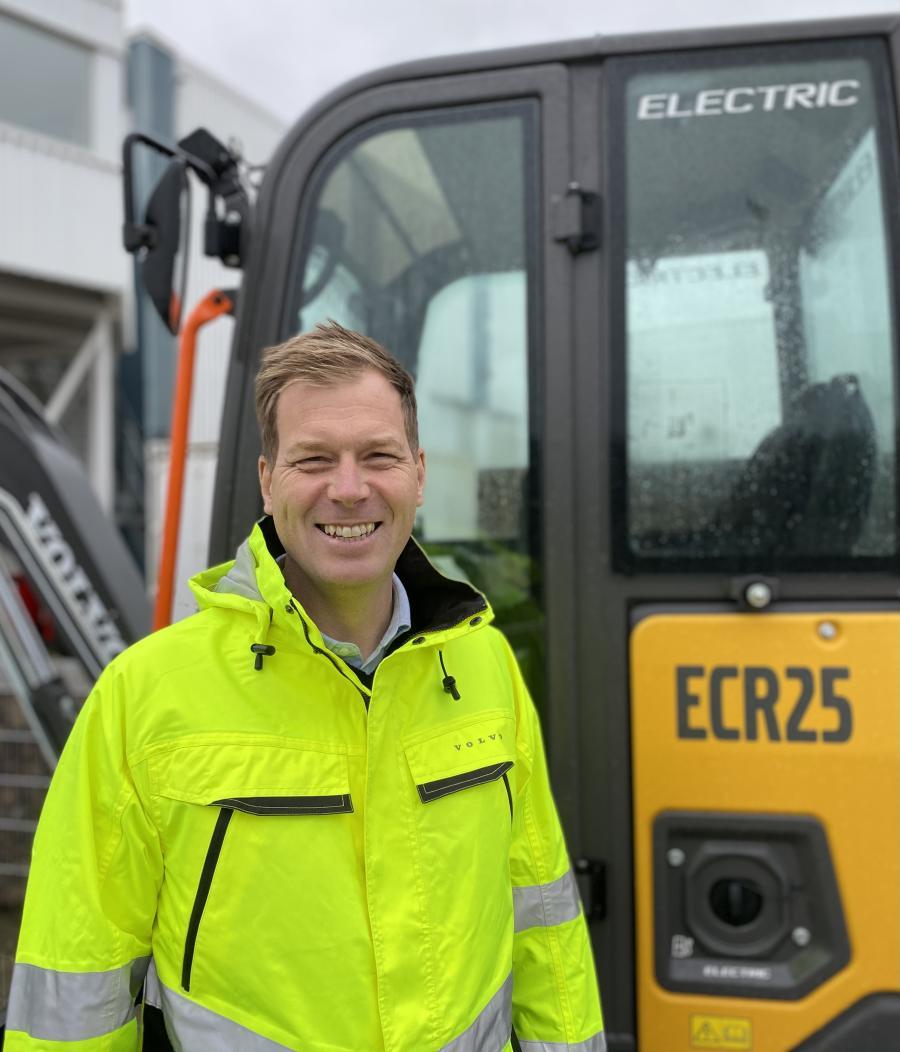 Image-Fredrik Tjernström, Electromobility Solutions Sales at Volvo CE
Il n'existe actuellement aucune norme industrielle pour les solutions de charge 48 V CC (courant continu) - la puissance requise pour les machines électriques compactes - ce qui signifie que les clients doivent actuellement se procurer plusieurs chargeurs différents s'ils disposent d'un parc multimarque.
Volvo CE a donc choisi de publier son propre protocole logiciel indépendant de la marque, ainsi que les spécifications de prise, utilisées sur ses chargeurs CC hors carte de 48 V - avec une charge CC souvent appelée charge rapide. Cela permet à d'autres équipementiers et fournisseurs de l'utiliser dans le développement de leurs propres solutions de charge pour les machines compactes.
Avec cette décision, Volvo CE vise à faciliter et à accélérer la transformation de l'électromobilité en aidant l'industrie au sens large à créer davantage de solutions de recharge, basées sur un protocole commun, au profit des clients en transition vers des solutions sans émissions.
Fredrik Tjernström, Electromobility Solutions Sales chez Volvo CE, a déclaré : « Nous voulons contribuer à un écosystème électrique standardisé, fiable et efficace qui permet à nos clients de passer facilement à l'électricité.
"Aujourd'hui, faute d'une interface de charge standard indépendante de la marque pour les machines compactes, nos clients auront besoin de différents chargeurs pour différentes marques de machines. En rendant notre interface de charge publique, nous espérons voir de plus en plus de fournisseurs de solutions de charge et d'autres équipementiers de machines utiliser un seul et même protocole de charge, ce qui nous rapproche d'une norme de l'industrie au profit des clients du monde entier. »
Une alimentation 48V est conçue pour la plus petite gamme de machines de construction compactes. Pour Volvo CE, cela s'applique actuellement aux pelles compactes ECR18 Electric, EC18 Electric et ECR25 Electric, aux chargeuses sur pneus compactes L20 Electric et L25 Electric et au compacteur d'asphalte DD25 Electric.
Pour les équipements plus lourds, l'utilisation d'une alimentation 600V est nécessaire. Il existe déjà un protocole standard de l'industrie pour cette tension qui a été conçu par l'industrie automobile.
NJC.© Info https://www.volvoce.com/global/en/our-offer/emobility/48V-protocol.
----------------------------------------------------------------------------------------------------------------

28/06/23-English
Volvo Construction Equipment Reveals Electric Charging Protocol to Accelerate Transformation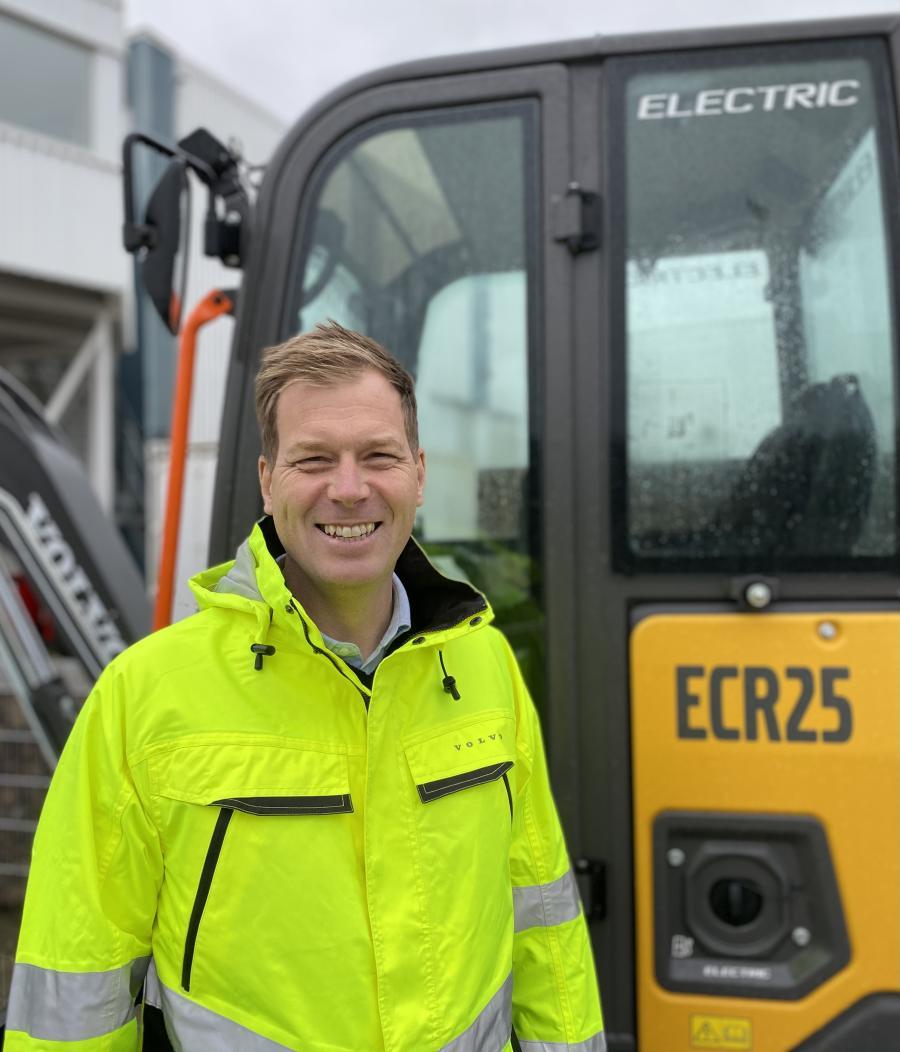 Image-Fredrik Tjernström, Electromobility Solutions Sales at Volvo CE
There is currently no industry standard for 48V DC (direct current) charging solutions — the power required for electric compact machines — which means customers currently likely need to source multiple different chargers if they have a multi-branded fleet.
Volvo CE has therefore opted to publish its own brand-agnostic software protocol, as well as plug specifications, used on its 48V off-board DC chargers — with DC charging often commonly referred to as fast charging. This enables other OEMs and suppliers to use it in the development of their own charging solutions for compact machines.
With this move, Volvo CE aims to facilitate and accelerate the electromobility transformation by helping the wider industry create more charging solutions — based on a common protocol — for the benefit of customers transitioning to emission-free solutions.
Fredrik Tjernström, Electromobility Solutions Sales at Volvo CE, said, "We want to contribute to a standardized, reliable and efficient electric ecosystem that makes it easy for our customers to go electric.
"Today, lacking a standard brand-agnostic charging interface for compact machines, our customers will need different chargers for different machine brands. By making our charging interface public, we hope that we will see more and more charging solution providers and other machine OEMs using one and the same charging protocol — moving us a step closer to an industry standard for the benefit of customers everywhere."
A 48V power supply is designed for the smallest range of compact construction machines. For Volvo CE, this currently applies to the ECR18 Electric, EC18 Electric and ECR25 Electric compact excavators, the L20 Electric and L25 Electric compact wheel loaders and the DD25 Electric asphalt compactor.
For heavier equipment, the use of a 600V power supply is required. There is already an industry standard protocol for this voltage that has been designed by the automotive industry.
NJC.© Info https://www.volvoce.com/global/en/our-offer/emobility/48V-protocol.
-------------------------------------------------------------------------------------------------------------------

28/06/23-NL
Volvo Construction Equipment onthult protocol voor elektrisch opladen om transformatie te versnellen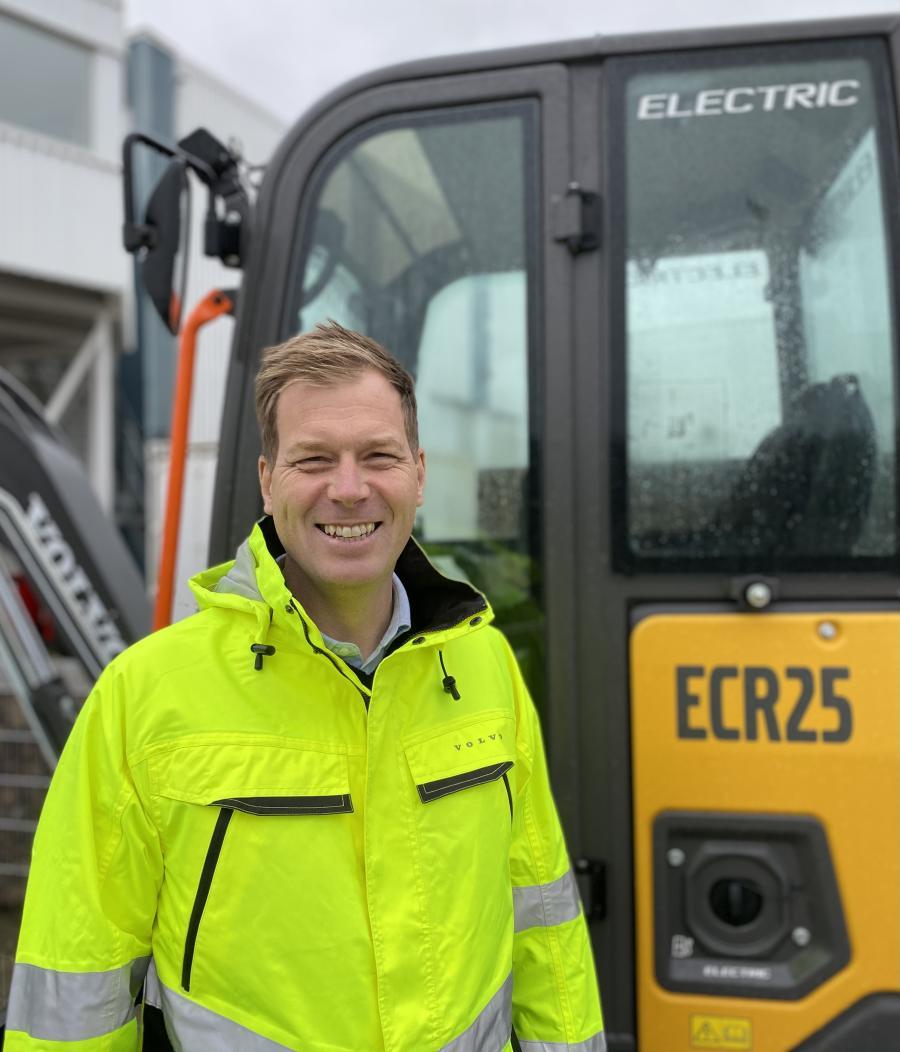 Image-Fredrik Tjernström, Electromobility Solutions Sales at Volvo CE
Er is momenteel geen industriestandaard voor 48V DC (gelijkstroom) oplaadoplossingen - het vermogen dat nodig is voor elektrische compacte machines - wat betekent dat klanten momenteel waarschijnlijk meerdere verschillende laders moeten kopen als ze een wagenpark met meerdere merken hebben.
Volvo CE heeft er daarom voor gekozen om zijn eigen merkonafhankelijke softwareprotocol te publiceren, evenals stekkerspecificaties die worden gebruikt op zijn 48V externe DC-laders - waarbij DC-laden vaak snel wordt genoemd. Hierdoor kunnen andere OEM's en leveranciers het gebruiken bij de ontwikkeling van hun eigen laadoplossingen voor compacte machines.
Met deze stap wil Volvo CE de transformatie van elektromobiliteit vergemakkelijken en versnellen door de bredere industrie te helpen meer laadoplossingen te creëren - gebaseerd op een gemeenschappelijk protocol - ten behoeve van klanten die overstappen op emissievrije oplossingen.
Fredrik Tjernström, Electromobility Solutions Sales bij Volvo CE, zei: "We willen bijdragen aan een gestandaardiseerd, betrouwbaar en efficiënt elektrisch ecosysteem dat het onze klanten gemakkelijk maakt om elektrisch te gaan.
"Vandaag de dag hebben onze klanten bij gebrek aan een standaard merk-agnostische laadinterface voor compacte machines verschillende laders nodig voor verschillende machinemerken. Door onze laadinterface openbaar te maken, hopen we dat steeds meer leveranciers van laadoplossingen en andere machine-OEM's gebruik gaan maken van één en hetzelfde oplaadprotocol — waarmee we een stap dichter bij een industriestandaard komen, waar klanten overal ter wereld van kunnen profiteren."
Een 48V-voeding is ontworpen voor de kleinste reeks compacte bouwmachines. Voor Volvo CE geldt dit momenteel voor de ECR18 Electric, EC18 Electric en ECR25 Electric compacte graafmachines, de L20 Electric en L25 Electric compacte wielladers en de DD25 Electric asfaltverdichter.
Voor zwaardere apparatuur is het gebruik van een 600V voeding vereist. Er is al een industriestandaardprotocol voor deze spanning dat is ontworpen door de auto-industrie.
NJC.© Info https://www.volvoce.com/global/en/our-offer/emobility/48V-protocol.
-------------------------------------------------------------------------------------------------------------------