Volvo Trucks increases I-Shift gearbox shifting speed by up to 30%
12/05/22-FR-English-NL-footer
Volvo Trucks augmente la vitesse de changement de boîte de vitesses I-Shift jusqu'à 30 %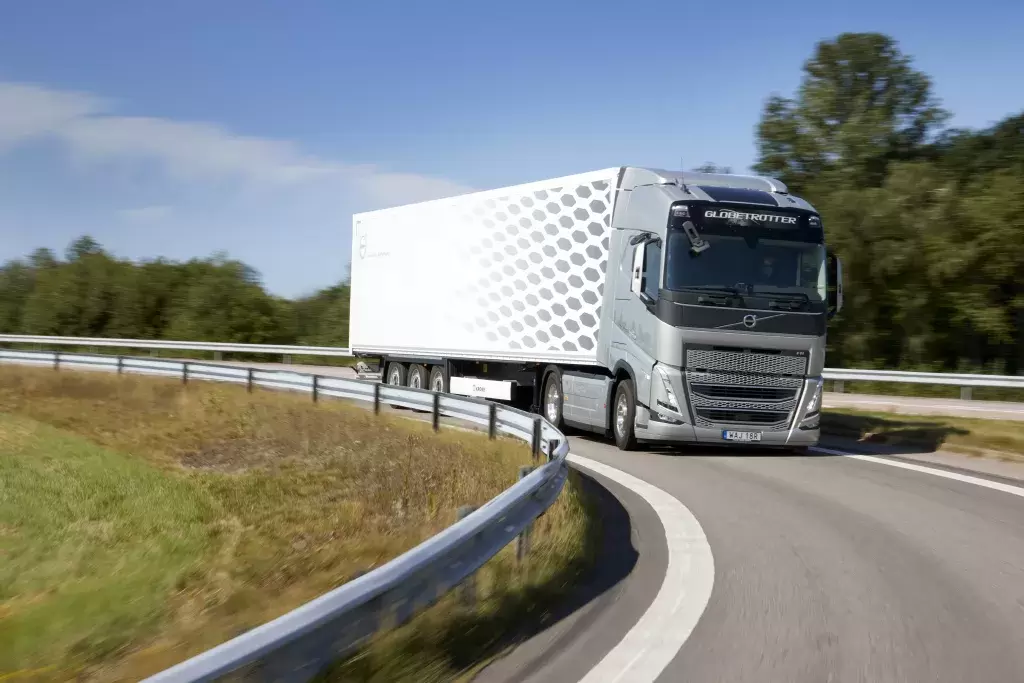 La boîte de vitesses I-Shift intelligente et automatisée de Volvo Trucks est désormais plus rapide que jamais. La réponse plus rapide améliore la maniabilité et la douceur de conduite des camions lourds diesel et électriques.
Volvo Trucks augmente la vitesse de changement de boîte de vitesses I-Shift jusqu'à 30 %
Avec des changements de vitesse jusqu'à 30 % plus rapides, les conducteurs connaîtront certainement une différence de conduite très positive.
L'amélioration significative de la maniabilité, qui a été ajoutée aux transmissions à tous les niveaux d'émission, est obtenue grâce à la nouvelle façon dont la boîte de vitesses I-Shift interagit avec le moteur. La mise à jour inclut une activation plus rapide de l'embrayage qui se traduit par une interruption de couple plus courte. Il rend également le changement de vitesse plus fluide, pour une expérience de conduite plus harmonieuse.

« Un changement de vitesse plus rapide permet d'optimiser plus efficacement la sélection des rapports. Et plus les événements changeants que la route et le terrain exigent, plus les améliorations seront appréciées par le conducteur. Avec des changements de vitesse jusqu'à 30 % plus rapides désormais possibles grâce à l'I-Shift, les conducteurs constateront certainement une différence très positive », déclare Pär Bergstrand, responsable de la transmission pour poids lourds chez Volvo Trucks.

Le changement de vitesse à grande vitesse est obtenu sur la base de plusieurs améliorations clés. Premièrement, des capteurs mis à jour fournissent désormais des données avec une plus grande précision à l'unité de contrôle, qui comprend un nouveau logiciel et un microprocesseur plus rapide, pour des temps de calcul beaucoup plus rapides. Deuxièmement, un disque ajouté dans le frein de la boîte de vitesses le fait réagir plus rapidement avant un changement de vitesse, de sorte qu'il peut être fait plus tôt. Enfin, le volume d'air a également été réduit dans différents systèmes d'actionnement, par exemple les fourchettes de changement de vitesse, l'embrayage et le frein de boîte de vitesses, pour permettre davantage un changement de vitesse plus rapide.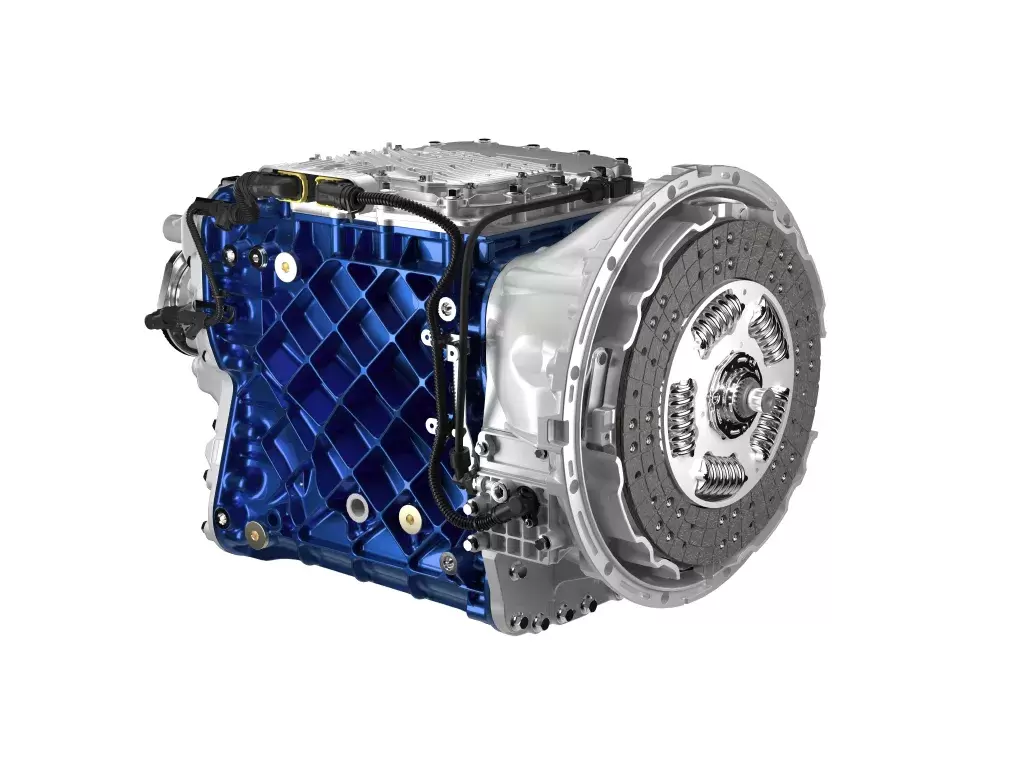 Lorsque l'I-Shift a été introduit en 2001, il s'agissait de la toute première transmission automatisée conçue pour les poids lourds. Il a la capacité de fonctionner avec l'ensemble du groupe motopropulseur, car ce système de transmission est adapté au moteur et aux composants du véhicule dès la phase de développement, contribuant à réduire la consommation de carburant - et donc l'impact environnemental réduit. Il favorise également une sécurité accrue et d'autres avantages importants, notamment la réduction du bruit, des vibrations et de la fatigue physique du conducteur.

Ces dernières avancées permettant d'obtenir des changements de vitesse 30 % plus rapides sont une preuve supplémentaire des actions d'amélioration continue et sans fin de Volvo pour offrir une meilleure maniabilité globale. «Avec toutes les améliorations et les nouvelles variantes au fil des ans, I-Shift a eu une capacité exceptionnelle à résoudre des tâches de plus en plus avancées de manière efficace. Cela signifie non seulement offrir des performances et une efficacité énergétique élevées, mais également une maniabilité et un confort exceptionnels pour les conducteurs », commente Pär Bergstrand.

Aujourd'hui, tous les poids lourds Volvo sont équipés de série de l'I-Shift. Depuis son introduction, plus d'un million de camions ont été vendus dans le monde avec la technologie unique I-Shift de Volvo.
NJC.© Info VOLVO Trucks
-----------------------------------------------------------------------------------------------------------------
12/05/22-English
Volvo Trucks increases I-Shift gearbox shifting speed by up to 30%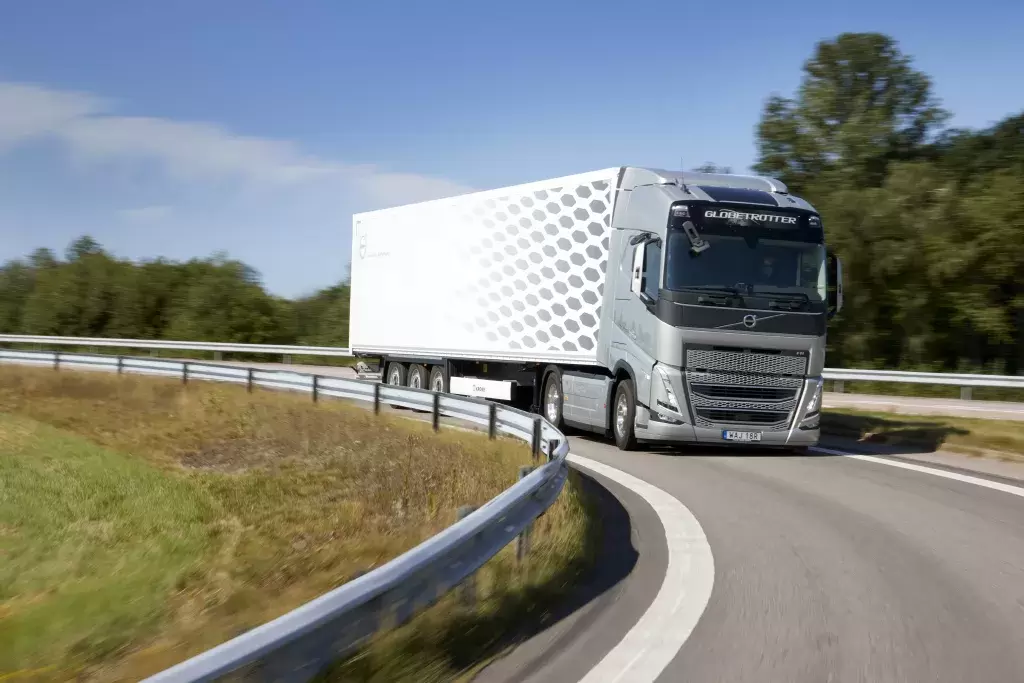 Volvo Trucks' intelligent and automated I-Shift gearbox is now faster than ever. The quicker response provides improved driveability and smoothness to the driving of both diesel and electric heavy-duty trucks.
Volvo Trucks increases I-Shift gearbox shifting speed by up to 30%
With up to 30% faster gear changing, drivers will certainly experience a very positive driving difference.
The significant driveability improvement, which has been added to drivelines at all emission levels, is achieved by the new way in which the I-Shift gearbox interacts with the engine. The update includes faster clutch activation that results in a shorter torque interruption. It also makes the gear shifting smoother, for a more harmonious driving experience.

"Faster gear shifting makes it possible to optimize the gear selection more efficiently. And the more shifting events that the road and terrain requires, the more the improvements will be appreciated by the driver. With up to 30% faster gear changing now possible using I-Shift, drivers will certainly experience a very positive difference," says Pär Bergstrand, Heavy Duty Transmission manager at Volvo Trucks.

The high-speed shifting is achieved based on several key improvements. First, updated sensors now provide data with higher accuracy to the control unit, which features new software and a faster microprocessor, for much quicker calculation times. Second, an added disc in the gearbox brake makes it react faster before a gear shift, so it can be done earlier. Finally, the air volume has also been reduced in different actuation systems, for example the shift forks, the clutch and the gearbox brake, to further enable a faster gear shift.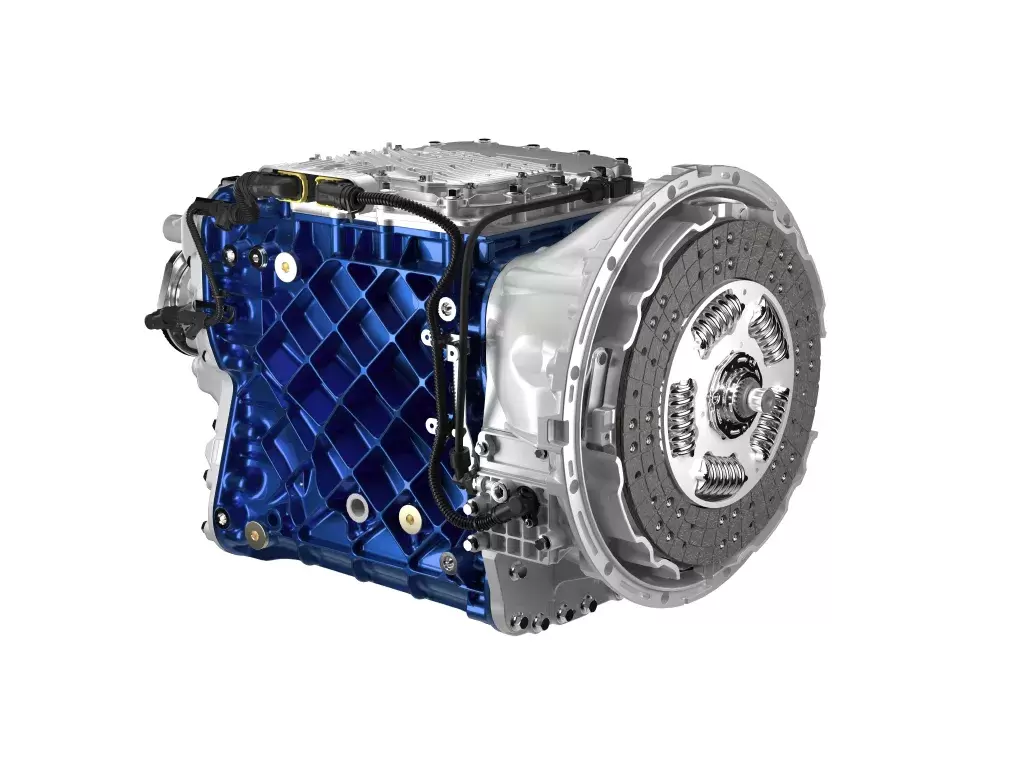 When I-Shift was introduced in 2001, it was the first-ever automated transmission designed for heavy duty trucks. It has the ability to work with the entire powertrain, since this transmission system is tailored to the engine and vehicle components already from the development phase, contributing to lower fuel consumption – and thereby reduced environmental impact. It also promotes increased safety and other important benefits including reduced noise, vibrations and physical strain on the driver.

These latest advances to gain 30% faster gear changes are further evidence of Volvo's never ending, continuous improvement actions to provide better all around driveability. "With all the improvements and new variants over the years, I-Shift has had an outstanding ability to solve more and more advanced tasks in efficient ways. This means not only delivering high performance and fuel efficiency but also outstanding driveability and comfort for the drivers," comments Pär Bergstrand.

Today all heavy-duty Volvo trucks are built with I-Shift as standard. Since its introduction, more than one million trucks have been sold globally with Volvo's unique I-Shift technology.
NJC.© Info VOLVO Trucks
------------------------------------------------------------------------------------------------------------------
12/05/22-NL
Volvo Trucks verhoogt de schakelsnelheid van de I-Shift-versnellingsbak tot 30%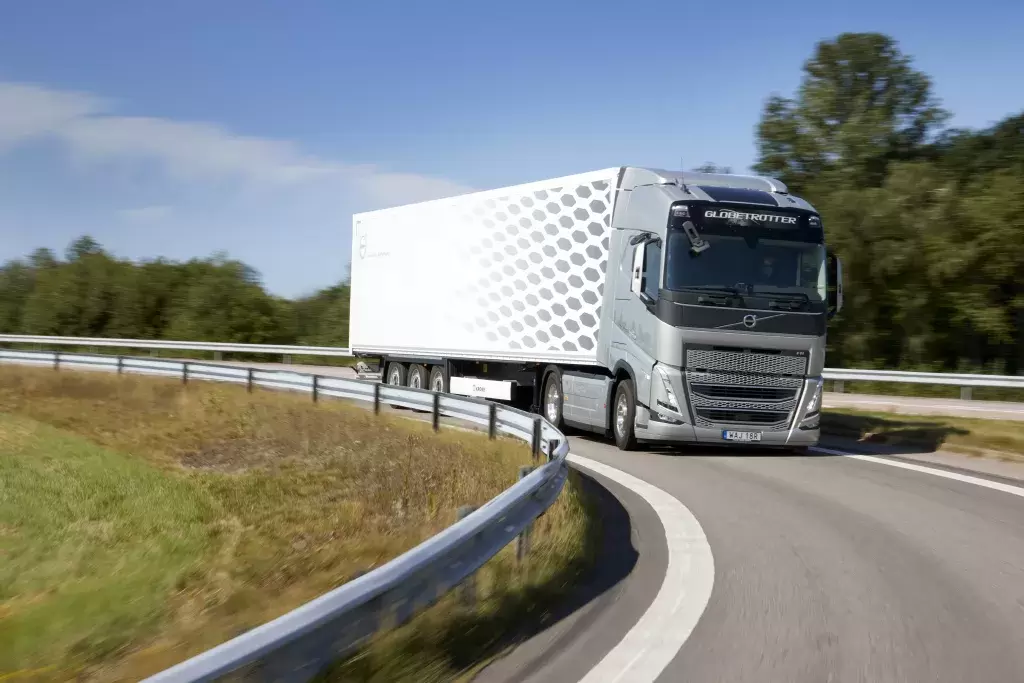 De intelligente en geautomatiseerde I-Shift-versnellingsbak van Volvo Trucks is nu sneller dan ooit. De snellere respons zorgt voor een betere rijeigenschappen en soepelheid bij het rijden van zowel diesel- als elektrische zware vrachtwagens.
Volvo Trucks verhoogt de schakelsnelheid van de I-Shift-versnellingsbak tot 30%
Met tot 30% sneller schakelen zullen chauffeurs zeker een zeer positief rijverschil ervaren.
De aanzienlijke verbetering van het rijgedrag, die is toegevoegd aan aandrijflijnen op alle emissieniveaus, wordt bereikt door de nieuwe manier waarop de I-Shift-versnellingsbak samenwerkt met de motor. De update omvat een snellere activering van de koppeling, wat resulteert in een kortere koppelonderbreking. Het maakt het schakelen ook soepeler, voor een meer harmonieuze rijervaring.

"Sneller schakelen maakt het mogelijk om de versnellingskeuze efficiënter te optimaliseren. En hoe meer schakelgebeurtenissen de weg en het terrein vereisen, des te meer zullen de verbeteringen door de bestuurder worden gewaardeerd. Met tot 30% sneller schakelen nu mogelijk met I-Shift, zullen chauffeurs zeker een zeer positief verschil ervaren", zegt Pär Bergstrand, Heavy Duty Transmission Manager bij Volvo Trucks.

Het schakelen op hoge snelheid wordt bereikt op basis van verschillende belangrijke verbeteringen. Ten eerste leveren bijgewerkte sensoren nu gegevens met een hogere nauwkeurigheid aan de besturingseenheid, die is uitgerust met nieuwe software en een snellere microprocessor, voor veel snellere berekeningstijden. Ten tweede zorgt een toegevoegde schijf in de versnellingsbakrem ervoor dat deze sneller reageert voordat er wordt geschakeld, zodat het eerder kan worden gedaan. Ten slotte is het luchtvolume ook verminderd in verschillende bedieningssystemen, bijvoorbeeld de schakelvorken, de koppeling en de versnellingsbakrem, om nog sneller te kunnen schakelen.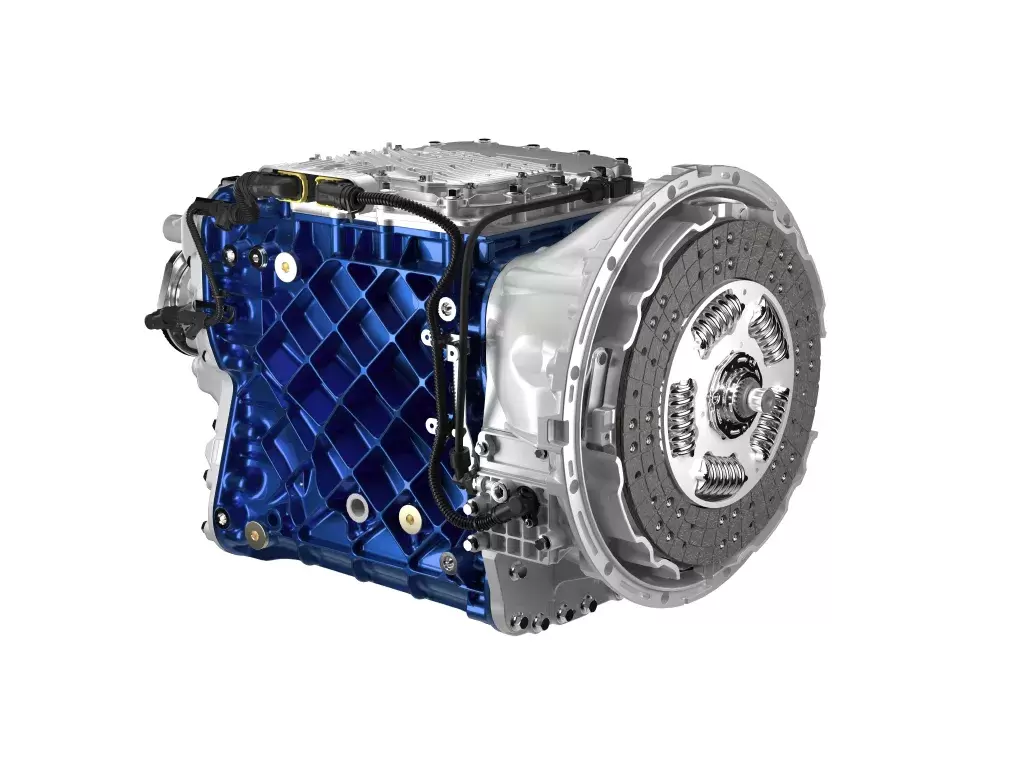 Toen I-Shift in 2001 werd geïntroduceerd, was het de allereerste geautomatiseerde transmissie die was ontworpen voor zware vrachtwagens. Het kan met de hele aandrijflijn werken, aangezien dit transmissiesysteem al vanaf de ontwikkelingsfase is afgestemd op de motor en voertuigcomponenten, wat bijdraagt ​​aan een lager brandstofverbruik en daardoor een verminderde impact op het milieu. Het bevordert ook de veiligheid en andere belangrijke voordelen, waaronder minder lawaai, trillingen en fysieke belasting van de bestuurder.

Deze nieuwste ontwikkelingen om 30% sneller te schakelen zijn een verder bewijs van Volvo's nooit eindigende, continue verbeteringsacties om de algehele rijeigenschappen te verbeteren. "Met alle verbeteringen en nieuwe varianten door de jaren heen, heeft I-Shift een uitstekend vermogen gehad om steeds meer geavanceerde taken op efficiënte manieren op te lossen. Dit betekent niet alleen het leveren van hoge prestaties en brandstofzuinigheid, maar ook uitstekende rijeigenschappen en comfort voor de chauffeurs", aldus Pär Bergstrand.

Tegenwoordig worden alle heavy-duty Volvo-trucks standaard met I-Shift gebouwd. Sinds de introductie zijn er wereldwijd meer dan een miljoen vrachtwagens verkocht met Volvo's unieke I-Shift-technologie.
NJC.© Info VOLVO Trucks
-------------------------------------------------------------------------------------------------------------------