XCMG charges ahead in South America
15/06/22-FR-English-NL-footer
XCMG fonce en Amérique du Sud

XCMG, l'un des principaux fabricants de machines de construction, a signalé des victoires continues sur le marché sud-américain.
Le dernier en date du 27e Agrishow s'est tenu du 25 au 29 avril à São Paulo, où XCMG a signé un accord d'approvisionnement de 200 millions de dollars américains pour de nouveaux équipements énergétiques E20 avec la plus grande société brésilienne de vente et de location d'équipements miniers.
XCMG a exposé quatre produits phares adaptés à la construction liée à l'agriculture : les pelles hydrauliques XE27U et XE35U, la chargeuse-pelleteuse XT870BRI et la chargeuse LW180KV. En tant que commande la plus importante du salon, la commande E20, qui comprend plus de 600 unités de nouveaux produits énergétiques à livrer, élargira encore la part de marché et l'influence de XCMG sur le nouveau marché de l'énergie, contribuant ainsi aux objectifs de développement économique vert et à faible émission de carbone du Brésil. alors que la transformation de la structure énergétique mondiale s'accélère.
XCMG fonce en Amérique du Sud
"En tant qu'économie à la croissance la plus rapide en Amérique du Sud, les secteurs de l'énergie, des transports et des infrastructures du Brésil connaissent une demande en croissance rapide, et les produits de XCMG avec une efficacité, une valeur, une précision et des performances élevées contribueront au développement durable de la région et feront la promotion de l'initiative "la Ceinture et la Route". », a déclaré Wang Yansong, vice-président de XCMG Machinery et président de XCMG Brésil.
La grue tout-terrain QAY650A de XCMG est la plus grande grue tout-terrain de tonnage que la Chine a exportée vers l'Amérique du Sud, et elle a été déployée dans un projet d'infrastructure municipale clé de construction de train léger à São Paulo après avoir terminé l'installation de la plus grande grande roue d'Amérique du Sud.
La construction de métro léger est un projet majeur pour stimuler le développement urbain, et la capacité super forte de QAY650A s'est avérée très efficace et fiable dans des conditions de travail d'espace restreint et dans des délais serrés, et les ingénieurs sur site de XCMG ont fourni un service complet pour garantir le haut -Construction de qualité.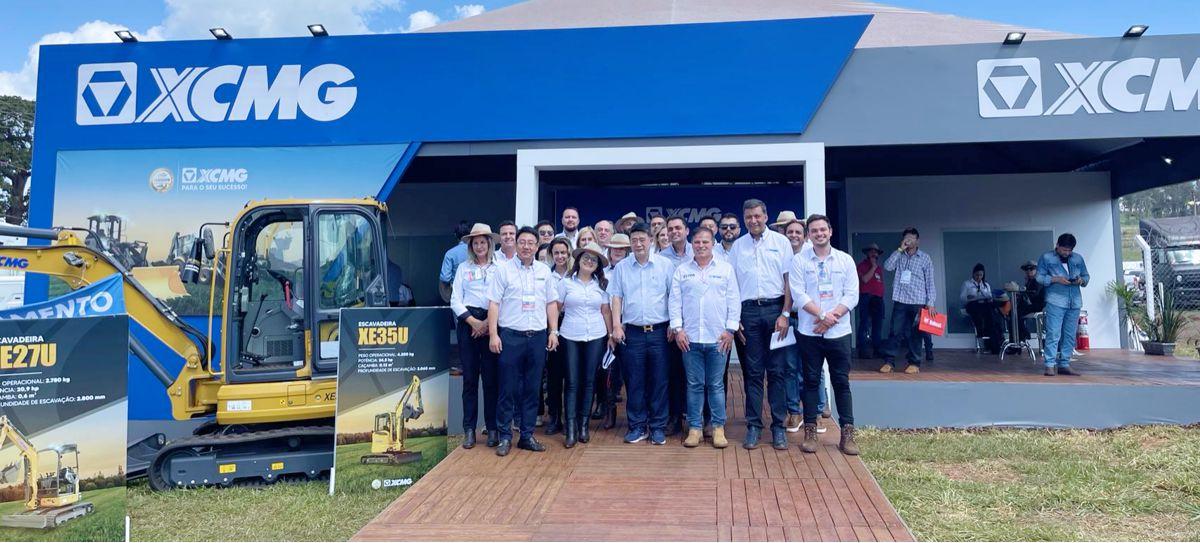 Le mois dernier, XCMG a exporté plusieurs lots de grues personnalisées vers l'Amérique du Sud, qui comprenaient des produits de moyen à gros tonnage qui présentaient des fonctions et des configurations différenciées basées sur des enquêtes auprès des clients pour mieux s'adapter aux marchés locaux. Les grues sont également conformes à la norme d'émission MAR-1 stricte d'Amérique du Sud.
En mars, XCMG a livré plus de 100 unités de chariots élévateurs en Amérique du Sud. Les modèles personnalisés ont été spécialement conçus pour fonctionner dans les ports, et tout en maintenant la stabilité et la capacité de charge des chariots élévateurs, les dimensions ajustées du véhicule, le mât et le protège-conducteur ont rendu les chariots élévateurs plus compacts, et la conception améliorée de la cabine rend également -charge de travail d'intensité plus sûre et plus intelligente.
Le mois prochain, XCMG livrera 80 unités de camions miniers électriques XDR80TE au Brésil. Le modèle a été conçu spécifiquement pour les conditions de travail de l'exploitation minière et est le mieux adapté pour fonctionner dans des environnements difficiles tels que les mines à ciel ouvert, les travaux de remise en état, les aciéries, les sites hydroélectriques et les ports, pour effectuer des tâches de transport à courte distance de matériaux terrestres et rocheux.
NJC.© Info XCMG Group
--------------------------------------------------------------------------------------------------------------------
15/06/22-English
XCMG charges ahead in South America

XCMG, a leading construction machinery manufacturer, has reported continuous wins in the South American market.
The latest one at the 27th Agrishow hosted from April 25 to 29 in São Paulo where XCMG signed a US$200-million supply agreement for E20 new energy equipment with Brazil's largest mining equipment sales and rental company.
XCMG exhibited four flagship products that are suited for agricultural related construction: XE27U and XE35U hydraulic excavators, XT870BRI backhoe loader and LW180KV loader. As the largest order of the trade show, the E20 order which includes over 600 units of new energy products to be delivered, will further expand XCMG's market share and influence in the new energy market, contributing to Brazil's green, low-carbon economic development goals as the transformation of the global energy structure accelerates.
XCMG charges ahead in South America
"As the fastest growing economy in South America, Brazil's energy, transportation and infrastructure sectors are experiencing fast-growing demand, and XCMG's products with high efficiency, value, precision and performance will contribute to the region's sustainable development and promote the Belt and Road Initiative," said Wang Yansong, vice president of XCMG Machinery and chairman of XCMG Brazil.
XCMG's QAY650A all-terrain crane is the largest tonnage all-terrain crane China has exported to South America, and it has been deployed at a light rail construction key municipal infrastructure project in São Paulo after completing the installation of South America's largest Ferris wheel.
The light rail construction is a major project to drive urban development, and the super strong capacity of QAY650A has proved highly efficient and reliable in working conditions of restricted space and under tight deadlines, and XCMG's on-site engineers provided full service to guarantee the high-quality construction.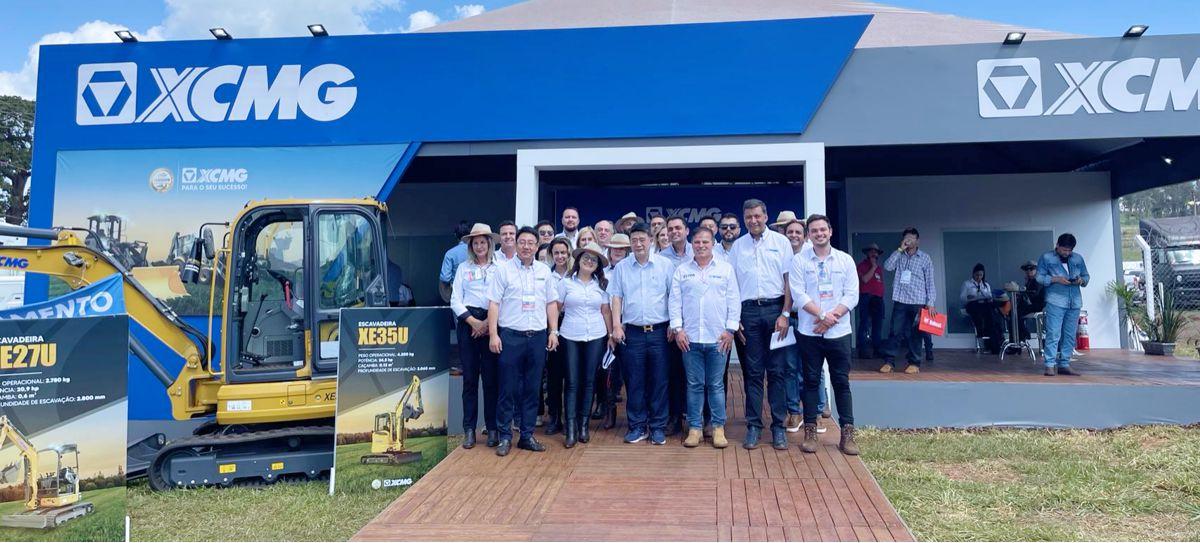 Last month, XCMG exported several batches of customized cranes to South America, which included mid- to large-tonnage products that featured differentiated functions and configurations based on customer surveys to better adapt to the local markets. The cranes also meet South America's strict MAR-1 emission standard.
In March, XCMG delivered over 100 units of forklifts to South America. The customized models were tailored especially for operation in ports, and while maintaining the stability and load capacity of the forklifts, the adjusted dimensions of the vehicle, the mast and overhead guard have made the forklifts more compact, and the improved cabin design also makes high-intensity workload safer and more intelligent.
Next month, XCMG will deliver 80 units of the XDR80TE pure electric mining trucks to Brazil. The model was designed specifically for the mining working conditions and is best suited for operating in challenging environments like open mine pits, reclamation works, steel mills, hydropower sites and ports, to carry out short-distance transportation tasks of earth and rock materials.
NJC.© Info XCMG Group
-----------------------------------------------------------------------------------------------------------------
15/06/22-NL
XCMG gaat vooruit in Zuid-Amerika

XCMG, een toonaangevende fabrikant van bouwmachines, heeft aanhoudende overwinningen op de Zuid-Amerikaanse markt gemeld.
De laatste vond plaats op de 27e Agrishow, die van 25 tot 29 april werd gehouden in São Paulo, waar XCMG een leveringsovereenkomst van 200 miljoen dollar ondertekende voor E20 nieuwe energieapparatuur met het grootste verkoop- en verhuurbedrijf van mijnbouwapparatuur.
XCMG stelde vier vlaggenschipproducten tentoon die geschikt zijn voor landbouwgerelateerde constructies: XE27U en XE35U hydraulische graafmachines, XT870BRI graaflaadmachine en LW180KV lader. Als de grootste order van de vakbeurs, zal de E20-order, die meer dan 600 eenheden nieuwe energieproducten omvat die moeten worden geleverd, het marktaandeel en de invloed van XCMG op de nieuwe energiemarkt verder uitbreiden en bijdragen aan de groene, koolstofarme economische ontwikkelingsdoelen van Brazilië naarmate de transformatie van de mondiale energiestructuur versnelt.
"Als de snelst groeiende economie in Zuid-Amerika, ervaren de energie-, transport- en infrastructuursectoren van Brazilië een snelgroeiende vraag, en de producten van XCMG met een hoge efficiëntie, waarde, precisie en prestaties zullen bijdragen aan de duurzame ontwikkeling van de regio en het Belt and Road Initiative promoten ", zegt Wang Yansong, vice-president van XCMG Machinery en voorzitter van XCMG Brazilië.
XCMG's QAY650A all-terrain kraan is de grootste tonnage all-terrain kraan die China heeft geëxporteerd naar Zuid-Amerika, en het is ingezet bij een lightrail constructie belangrijk gemeentelijk infrastructuurproject in São Paulo na voltooiing van de installatie van Zuid-Amerika's grootste reuzenrad.
De lightrailconstructie is een groot project om stedelijke ontwikkeling te stimuleren, en de supersterke capaciteit van de QAY650A is zeer efficiënt en betrouwbaar gebleken in werkomstandigheden met beperkte ruimte en onder strakke deadlines, en de on-site-ingenieurs van XCMG hebben volledige service geboden om de hoge -kwaliteit constructie.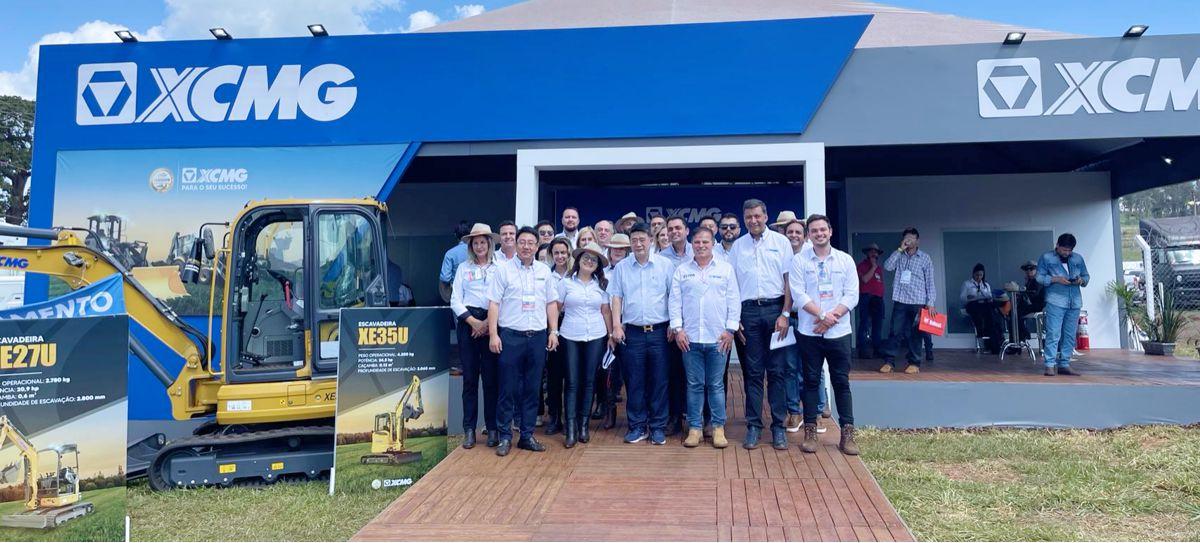 Vorige maand exporteerde XCMG verschillende batches aangepaste kranen naar Zuid-Amerika, waaronder producten van middelgroot tot groot tonnage met gedifferentieerde functies en configuraties op basis van klantonderzoeken om zich beter aan te passen aan de lokale markten. De kranen voldoen ook aan de strenge MAR-1-emissienorm van Zuid-Amerika.
In maart leverde XCMG meer dan 100 heftrucks aan Zuid-Amerika. De aangepaste modellen zijn speciaal op maat gemaakt voor gebruik in havens, en met behoud van de stabiliteit en het laadvermogen van de vorkheftrucks, hebben de aangepaste afmetingen van het voertuig, de mast en het beschermdak de vorkheftrucks compacter gemaakt, en het verbeterde cabineontwerp maakt ook hoge -intensiteit werklast veiliger en intelligenter.
Volgende maand zal XCMG 80 eenheden van de XDR80TE puur elektrische mijnbouwtrucks leveren aan Brazilië. Het model is speciaal ontworpen voor de werkomstandigheden in de mijnbouw en is het meest geschikt voor gebruik in uitdagende omgevingen zoals open mijngroeven, landwinningswerken, staalfabrieken, waterkrachtlocaties en havens, om transporttaken over korte afstanden van aarde en gesteente uit te voeren.
NJC.© Info XCMG Group
-----------------------------------------------------------------------------------------------------------------------